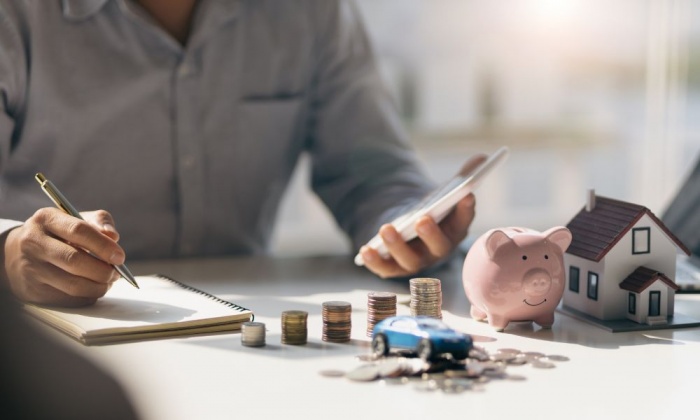 Cutting your expenses can feel like a never-ending battle. However, saving money doesn't have to be an uphill climb. With the right tools and strategies, all it takes to save money is a little time and effort—these five tips will provide easy money-saving hacks you should know, and they can be applied right away.
Save on Your Cell Phone Bill
Cell phone plans can be a significant chunk of your monthly expenses. You may be able to save money by switching to a cheaper plan or canceling your additional services.
Cell phone carriers also offer discounts and promotions if you sign up for auto-pay and paperless billing, so keep an eye out for those updates when they arrive in your inbox.
Bundle Your Services
Bundling the services your providers offer can often get you a discount. We recommend requesting a quote from various internet and phone providers, and even your home and auto insurance providers. Look for offers that will handle the switch and cancellation of your other service providers to save you time and energy.
Find Free Entertainment
If you're looking for free entertainment options in your area, here are some ideas:
Many museums offer free days or special events that have no entry fee. Check out the websites of your local museums to see what they have to offer. Be sure to plan ahead so you don't miss out on these great opportunities.
If you love listening to live music, there are plenty of concerts going on in metro areas across the country. Some outdoor concert admissions are either free or very inexpensive. If you have to pay, check the website in advance to see if they offer a discount for online purchases.
Buy in Bulk
Taking advantage of sales and buying items in bulk is a great way to save money. The key here is to avoid overbuying—you don't want food to go bad and end up wasting money. Make sure what you're buying will be used up before their expiration dates pass. You can break down your purchases and store them accordingly, so they are ready for use in the future. Typically, buying in bulk is an easy money-saving hack everyone should know. You can buy bulk soap, toilet paper, and even wine!
Use the Cash Envelope Method
The cash envelope method is a great for those who are just getting started with budgeting, or those who prefer a more tactile budgeting method. Instead of having one large budget for all your needs, break them down into categories such as food or fun. Create an envelope for each category and add in your budgeted cash. This allows you to only spend what you have and prioritize your spending.
The best hack of all is, while you're implementing our other money-saving methods, if you place the money you save in a financial credit union it can earn higher annual percentage yields (APYs) than a traditional savings account. Meaning, your saved money is making money. We hope these money-saving hacks have given you some ideas on how to save a little extra money in your home. The key is to be creative and look for ways to cut back on any unnecessary expenses. We encourage you to find ways in which you can reduce spending without affecting your quality of life and use your savings to accomplish your goals.